Hello Everyone!
I am Odee,
Great to meet you. I am excited to share with you more of what I have to offer, from my experiences to my ideas and inspiration, ready to explode.
I will tell you why I created this blog and what you will be seeing.
Empowering Minds is a blog that focuses on Mindset and Personal Development. Helpful tips and articles for women and anyone on their level up journey, and those who are embarking on such a journey to reinvent themselves, and be empowered. Whether you are a novice or otherwise, Empowering Minds welcomes everyone regardless of what phase of life you're in, where you're from, your age, the colour of your skin or the texture of your hair.
This is a great place to find your tribe and be inspired.
Why I Started This Blog
For most of my life, I have worked in offices carrying out routine administrative work. Once I've reached the stage where I wanted something different as everything has become mundane, I felt I could safely settle into another job that can produce the results that I desired. This move was an absolute failure and downright dissatisfying. Subsequently, I realized that I had a deep desire for something dissimilar, more rewarding and exciting.
While hoping that I will attain such things, I have never given it a complete thought or done what is required to achieve those things. As a result, what I thrived for lacked meaningful objectives, focus and direction. What else was lacking? A disposition that is reflective of my hidden ambition.
I am NOT an expert in the medical field. Information shared on this forum is related to my experiences and knowledge and draw upon the experiences of acquaintances and friends.
I have tried a million ways and have never ceased to try. Yet I underestimated my capacity to accomplish my efforts. Never give up on yourself. I'll never give up on my goals and ambitions. Therefore, it is important that I acquire the right mental attitude which I absolutely believe is the starting point for anyone who's embarking on their journey of personal development. Many of us are faced with a lot of drawbacks as we begin this journey. The books that I have read contributed to my well-being and understanding and give me much-needed insight into my life and propelled me towards my goal. I believe if one is aiming to become successful at anything we must forgo the things that weigh us down. And that includes people.
Everything originates with a thought and we must begin with transforming our minds. After all, who doesn't want to lead an exciting and fulfilling life?
Additionally, I am still on the path to becoming. And I still have those days when I feel stuck. But the beautiful thing about it – I refuse to allow the negatives to dominate me. It takes courage and strength and will never be easy. However, always remember you are stronger and braver than you can imagine. There is nothing you cannot achieve when you put your mind to it. However, we must let go of things that we once cherished and don't serve us anymore. We can only experience true change when this is done. Nothing in life can hold us back except our own way of thinking.
If the desire to accomplish is within you it must be compounded by good quality thoughts. What are you thinking?
If you want it, work for it. That's the truth – the hard truth. It's that simple.
"All great achievement requires time."

Maya Angelou
Processing…
Success! You're on the list.
Whoops! There was an error and we couldn't process your subscription. Please reload the page and try again.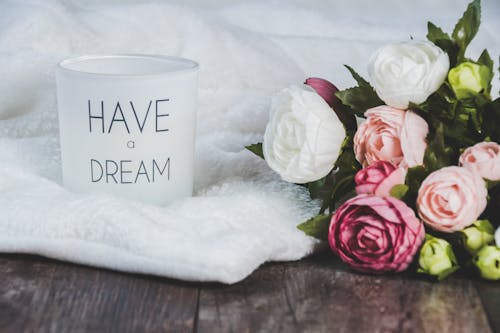 Have you ever felt as though no matter how hard you try to move ahead you can't get past that rut? Have you ever felt as though you've tried everything to achieve your goals but only failed to do so? Are ready for the REMARKABLE life you aspired to have? This forum will help you to intentionally elevate your life and become the phenomenal individual you aspire to and are meant to be.
Hello There!
Are you:
Giving permission to the negative stories around you?
Frustrated because your plans didn't turn out the way you want?
Trap in a habit or behaviour that has rendered you ineffective?
Still holding on to the idea that you cannot achieve your objective?
Longing for the excitement of the woman you are dreaming to be?
Eager for inspiration in your day to day living?
Set to discover your ability to become that REMARKABLE woman?
Confused and feeling limited?
It is time to elevate your mindset!
Processing…
Success! You're on the list.
Whoops! There was an error and we couldn't process your subscription. Please reload the page and try again.